Request a Quote or Reserve a Time & Date



Unfortunately our hosting site isn't able to handle forms at this time.
We are working on this problem and hope to have this resolved soon.
In the meantime please send an email to Mrs. Claus for any requests or quotes. It would also be helpful if you included in your email as much information about the time, location, size, and type of event as possible.
Thank you for your interest.
Click here to email Mrs. Claus at
MrsClaus@CheckingTwice.com.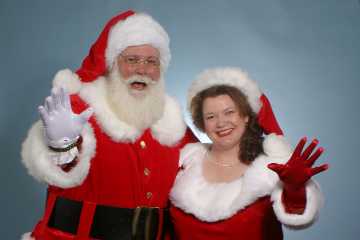 Would you like to book Santa for your event?

Want a quote on rates?

Does Santa travel to your town?

How can Santa bring the Christmas Spirit to your party?

Contact Mrs. Claus and we'll get back to you as quickly as we can.