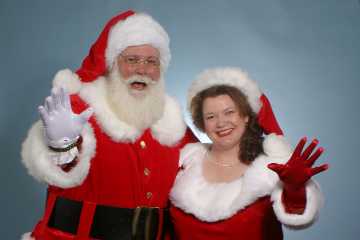 The very best Santa Claus and Mrs. Claus experience.
Live the magic!

Merry Christmas from California, Santa's home away from the North Pole, and he's double checking his list. Are you on the nice list?
It has been said that Santa is not just a whimsical figure who wears a charming red suit and affects a jolly demeanor. He is the embodiment of the Spirit of Christmas, a reflection of the true nature of the Christmas Season.
Santa Barry and Lesa Claus fit that description and are now available in the Central San Joaquin area. Experience the spirit of Christmas through Santa & Mrs. Claus. You can believe all over again! Book your event now.